Business News
Chengdu IFS Unveils "the MELON-VERSE" Immersive Interactive Art Exhibition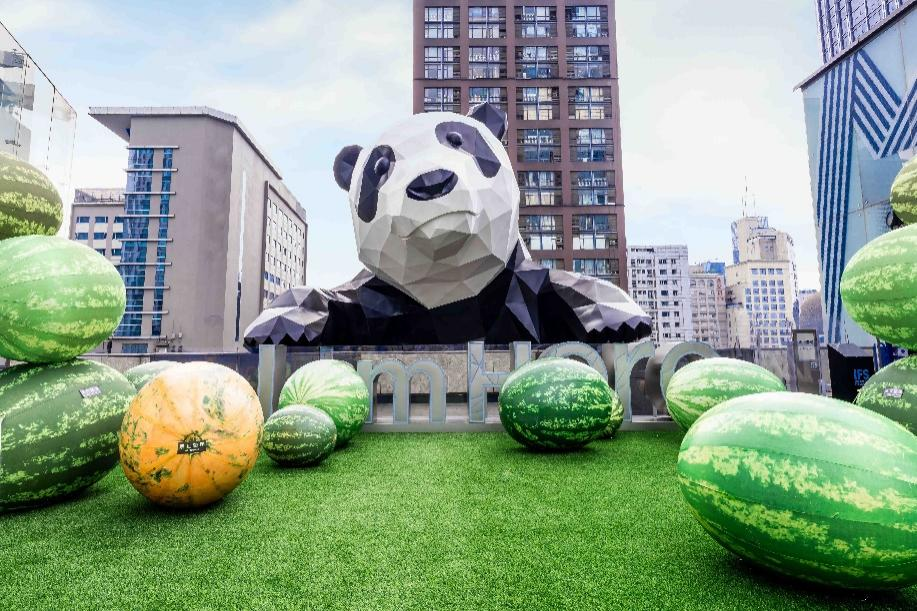 This summer, a surreal watermelon universe has descended in downtown Chengdu, injecting refreshing aesthetics to the city's hot summer air. On July 15, Chengdu IFS, the city's landmark urban complex, celebrated the opening ceremony of "the MELON-VERSE", an immersive interactive art exhibition co-created with renowned French artist Cyril Lancelin, which was witnessed by government officials, brand VIPs and media representatives. For his first-ever solo exhibition in China, Cyril Lancelin purposefully chooses watermelon, summer's representative fruit, as the creative element to construct an experiential space that's both gigantic and immersive. He blends both virtuality and reality as well as perception and imagination to interpret the strong attractiveness of beautiful things and lead the public to escape their norm, more gently encounter the world, and harvest infinite energy. And revealing a gesture to actively embracing the digital world, Chengdu IFS is also releasing its first-ever themed NFT collection, a milestone move that seeks to empower artworks with new "life energy" and support the meaningful cause of giant panda conservation.
Master Visual Artist's First China Solo Builds Watermelon Universe That Breaks the Norm
Reputed for a futuristic style and a unique creative mentality that tolerates no mediocrity, Cyril Lancelin has been widely recognized and applauded worldwide. Skilled at combining data with elements of life, the French visual artist starts with primitive geometric forms to create vibrant spaces that blur the boundary between virtuality and reality, using day-to-day objects likes coin, cactus and strawberry as his creative themes.
For its 2022 summer art exhibition, Chengdu IFS' desire to amplify the city's unique traits strongly inspires Cyril Lancelin, who has chosen watermelon, a fruit that can evoke seasonal pleasure, as the creative element for his first-ever solo event in China. During the creative process, Lancelin…
Source link